Push Yourself To Better Health With Fitness Classes At The Jungle
At The Jungle MMA And Fitness, you're sure to find a program that's perfect for you. Our Fitness Classes offer a wide range of training that will help you get in great shape while developing lean, functional strength. Choose from multiple options in Downtown Orlando and Lake Mary including high-intensity training and MMA style Cage Fitness to push yourself to new heights.
After just a few Fitness Classes at The Jungle, you'll see results like:
Lean, toned muscles
Improved cardiovascular endurance
A tighter, more stable core
Boosted agility and speed
Choose The Fitness Class That's Perfect For You
Fitness Classes at The Jungle include:
Jungle Fit: Our take on the High Intensity Interval Training (HIIT), Jungle Fit utilizes TABATA style training that alternates periods of short, intense anaerobic exercise with less-intense recovery periods. The varying sessions of exertion help your heart rate spike to keep your body burning fat and building muscle. Jungle Fit Classes incorporate cardio, Olympic style powerlifting, and gymnastics to keep you constantly challenged.
Cage Fitness: Built like a traditional MMA bout, Cage Fitness will push your body through 5, 5-minute rounds of exertion. Rounds include: Warm-up, Upper Body, Lower Body, Combo Round, and Cool Down/Core. Each Cage Fitness class is completely adaptable to your ability levels, so students of all backgrounds are sure to get the most out of this training.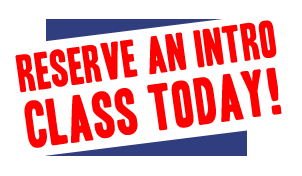 Fitness Classes At The Jungle Are Perfect For All Experience Levels
For almost 10 years, The Jungle has provided Central Florida with the most accessible Fitness Classes around. We have built our programs around the idea that athletes of all experience levels should be able to train with us. So whether you have never once stepped foot in a gym or you're looking to continue pushing yourself with the highest quality fitness possible, we've got exactly what you're looking for.
Sign Up Today For The Best Fitness Classes In Downtown Orlando And Lake Mary
We can't wait for you to see everything we have to offer at The Jungle MMA And Fitness in Downtown Orlando and Lake Mary. To sign up now or to learn more about our Fitness Class schedules, simply fill out the form on your screen and a member of our staff will take it from there!
Our Fitness Classes Classes Are Located In