Grapple With The Best During BJJ Classes At The Jungle
Take on the exciting discipline of Brazilian Jiu Jitsu at The Jungle MMA and Fitness. Our BJJ Classes in Downtown Orlando and Lake Mary will give you a total body workout while helping you develop your ground fighting and grappling skills.
BJJ is built around the idea that a smaller, weaker fighter can defeat a larger opponent by using the proper technique and leverage and at The Jungle, you'll learn every aspect of the discipline while pushing yourself through challenging workouts.
Subdue Any Opponent With BJJ Training At The Jungle
Our skilled BJJ instructors at The Jungle will help you build your skills from the ground up or push you to sharpen elements of your fighting technique.
With our BJJ Classes, you'll learn skills like:
Takedowns
Chokes
Joint locks
AND Submissions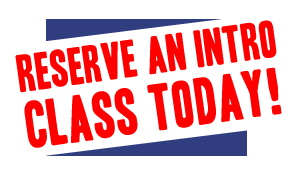 PLUS Get In Serious Shape After Just a Few Classes
Because BJJ is focused so intently on the art of ground fighting, you'll quickly learn to use your entire body to subdue an opponent. Unlike most weight training and cardiovascular exercises, BJJ training will push you to use muscle groups that you simply didn't know you had. And you'll burn hundreds of calories during each and every class.
Enjoy benefits like:
Unbelievable upper body strength
Boosted lower body stability
A toned, powerful core
Lean, functional muscles across your entire body
Sign Up Today For The Best BJJ Classes In Downtown Orlando And Lake Mary
Challenge yourself with a new kind of training. Sign up now for our BJJ Classes at The Jungle and watch yourself become a more explosive, powerful athlete. To get started or to learn more about our BJJ schedules in Downtown Orlando and Lake Mary, simply fill out the form on your screen and a member of our staff will take it from there!
Our Brazilian Jiu Jitsu Classes Are Located In